Rest Assured.
We can optimize your Wi-Fi and decrease your stress.
Wi-Fi Assurance will:
• Monitor your Wi-Fi from the user's point of view
• Reduce employee impact of Wi-Fi connectivity issues
• Provide full network stack visibility to provide actionable recommendations
• Provide health and stability reporting from your Wi-Fi network
Get Started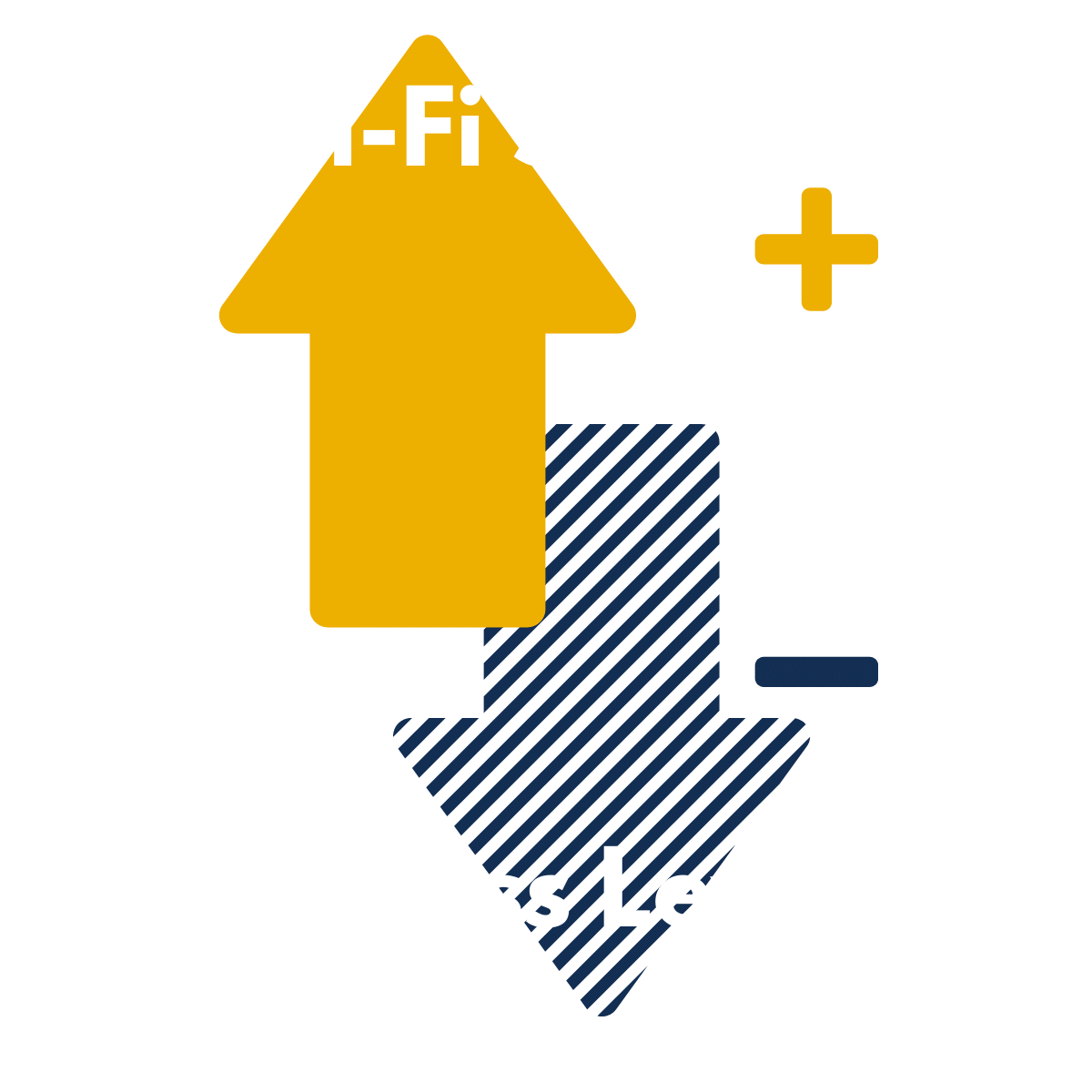 Get Full Visibility Into Your Wi-Fi Network
Issues with Wi-Fi stability and connectivity are extremely common and exceedingly difficult to troubleshoot.
With Wi-Fi Analytics, assessments are done continuously and issues are identified before a device is impacted.

The dashboard images below are just a few examples of the kind of visibility Wi-Fi Assurance provides:
Service Outage Restore
By performing routine client-testing simulations, alerting of degraded or failed Wi-Fi is faster than user impact complaints.

Monitoring of Business-Critical Applications
Productivity for businesses today relies on many cloud applications. By monitoring both public and private cloud apps, Wi-Fi Assurance can determine if an issue is app-specific or impacting all connectivity.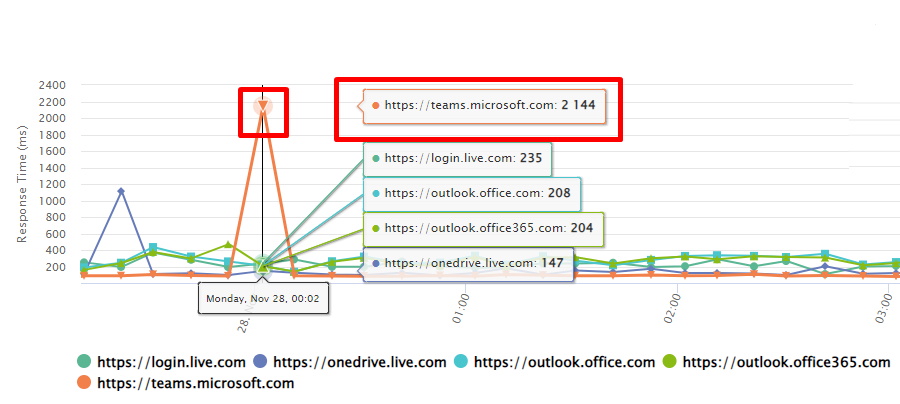 Detection of Wi-Fi Anomalies
Wireless connectivity is prone to intermittent issues which are very challenging to identify or troubleshoot. By testing your network 24/7, these intermittent sources can be identified and addressed faster.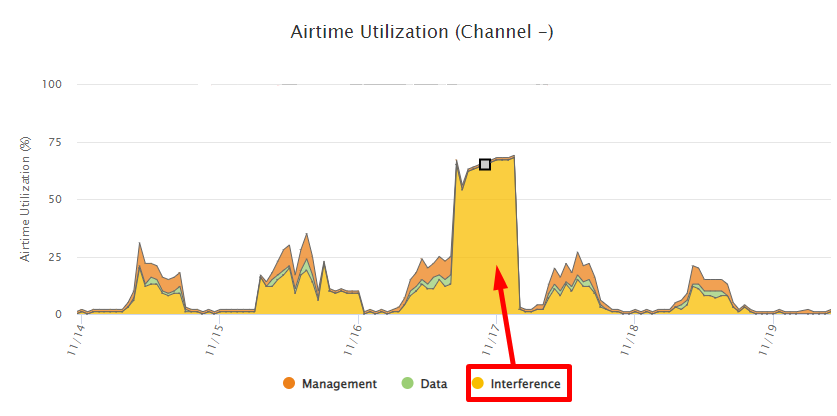 Problem Identification and Classification
Wireless issues come in all shapes and sizes. Using intelligence from thousands of networks, Wi-Fi Assurance will triage the importance of alerts that may require action and others that may not. Using this intelligence, Wi-Fi Assurance is going to alert only on actionable events and avoid alarm overload.